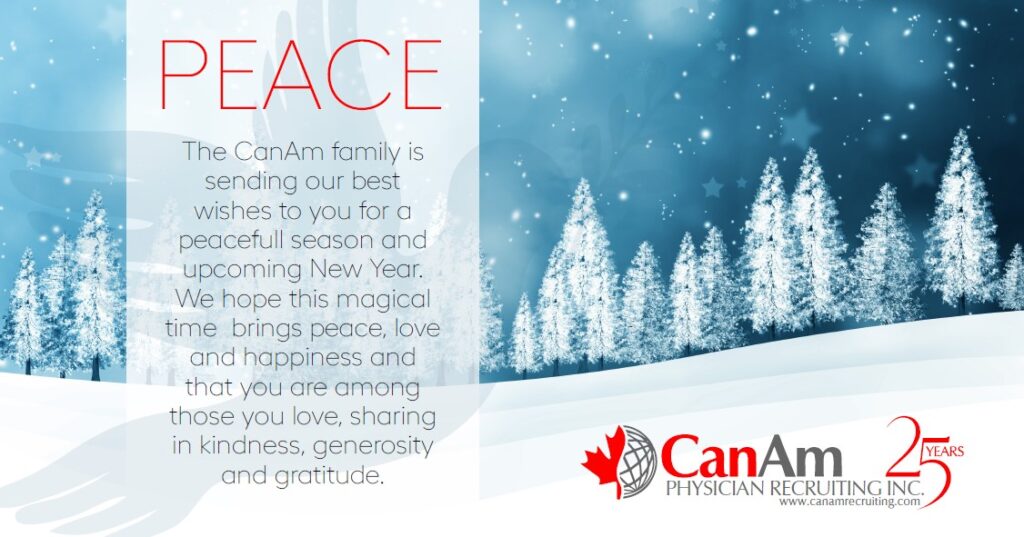 Our team at CanAm Recruiting Inc. is sending you this message to inform you of an exciting milestone in our organizational history. We are celebrating our 25th year of recruiting physicians, consulting with healthcare organizations, and engaging with thousands of physicians worldwide. We are very excited to include you in our celebrations and grateful that you have been a part of our journey.
CanAm has accomplished amazing goals in 25 years. We have successfully placed 1000s of physicians in all Provinces of Canada and in numerous locations around the world, such as Australia, New Zealand, Saipan, Caribbean and US. All this would not have been possible without you.
For some time, humanity has been facing major global challenges that have an impact on all of us in some way…from the COVID-19 pandemic, disrupted learning, rise in poverty, Russia's war of aggression on Ukraine, huge labour gaps, and now, inflation being most worrying. We are persevering, adapting, and surviving.
To kick off our celebrations, all of us at CanAm are privileged to be sending you a holiday message of peace, kindness, and gratitude.
We are all thankful for your support over the past 25 years…and look forward to working with you for the next 25!
All our best,
John Philpott B.Eng, CMC
President / CEO CanAm Physician Recruiting Inc.