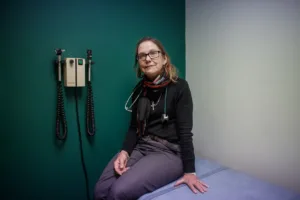 Nearly one in six family doctors in Canada are 65 and older and nearing retirement, leaving millions of Canadians potentially losing their access to primary care.
Seniors make up the fastest-growing share of family doctors, with the percentage 65 and older more than doubling to 15 per cent from 6.5 per cent over the past 20 years, according to a Globe and Mail analysis of statistics from the Canadian Institute for Health Information (CIHI). During the same period, the percentage of family doctors between the ages of 40 and 49 shrank to 22.6 per cent from 34 per cent, a legacy of cuts to medical school enrolment more than two decades ago.
Among the provinces, New Brunswick and Quebec had the highest share of family doctors 65 and older at just over 18 per cent in 2021, followed by Prince Edward Island and Nova Scotia. Click on link below to read more!